PASS Metabolite
We trained PASS with the MDL Metabolite database to predict metabolic reactions for compounds with PASS.
PASS Metabolite is trained against over 3000 biotransformations: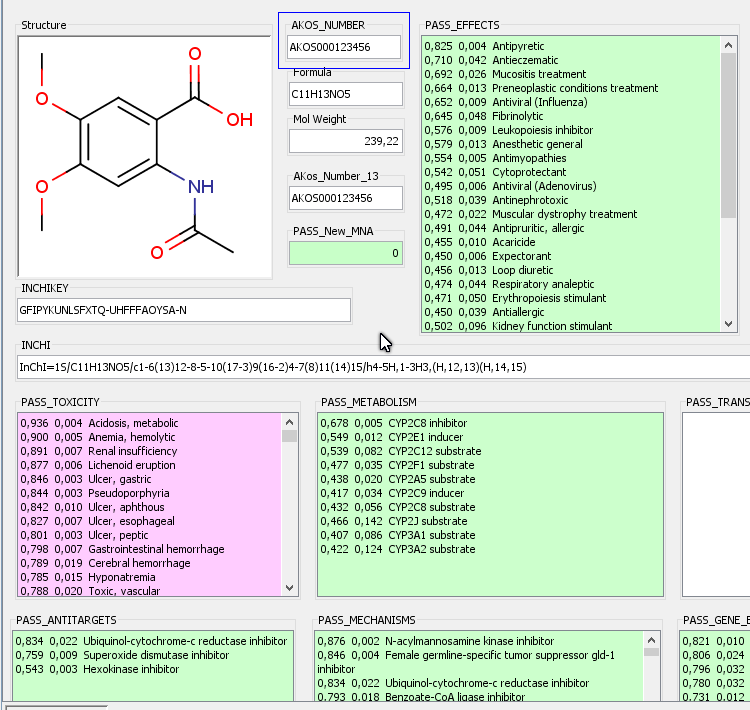 We created a small sample database to show the results of the activity prediction, and of the biotransformation prediction. The structures are from MDDR, OAK Samples and NCI.
You can download the database in ISIS/Base format: mddr-oak-ncip_meta.zip (259KB)